This will be the 9th year this project, organized in Morelia, Michoacán, Mexico, running from July 13 – July 26, 2016.
The aim of the project is to restore and maintain the historic Morelia's downtown, which has been declared a World Heritage Site by UNESCO.
Morelia is a beautiful colonial city built in "pink stone". It has lovely weather. Volunteers in past projects helped in different restoration activities and workshops to create awareness about the importance of preserving the World Cultural Heritage.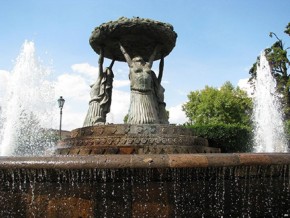 The local host will be happy to have a new group because of the very good memories of past volunteers and the very good results of this project. People in Morelia are very friendly. If you are looking for a project in a very nice city with a lot of culture and history, to do something useful and make new friends, this project is for you!
Together with groups of local volunteers, the international volunteers will take part in different activities involving restoration of historical buildings, painting specific parts of the downtown area, as well as maintenance tasks such as restoration of ancient fountains. The local volunteers are looking forward to welcome the international participants to work together on meaningful projects but also to make friends and show them Mexican culture!
Project dates: July 13 – July 26, 2016
Location: Morelia city is located in the center of Mexico. It is very well connected by bus and is located close to big cities such as Mexico city (3 hours), Guadalajara city (3.5 hours), Guanajuato city (2 hours).
Age range: 18 and over
Extra fee: 295 Euro (The extra fee is intended to support the hosting organization who does not have sufficient funds. It is due upon arrival on the project.)
Morelia photo credit: www.thehistoryhub.com
See full registration information & additional photo credit.